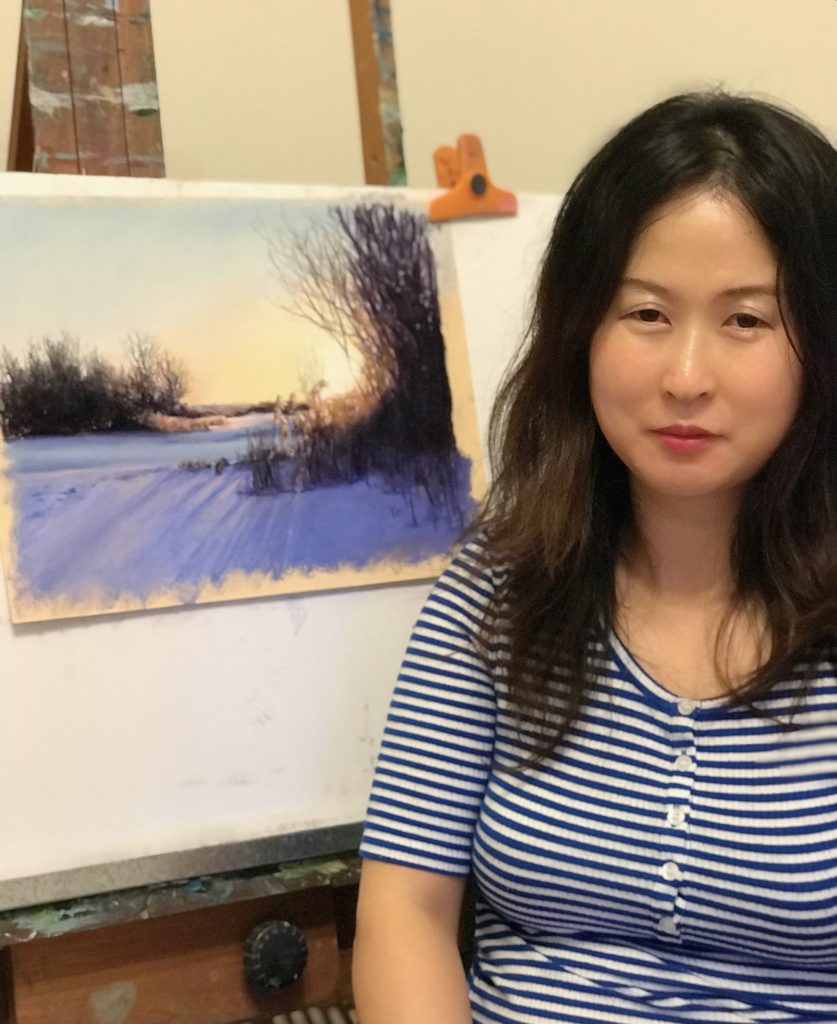 I'm a member of Pastel Society of America and also Austin Pastel Society, and currently serving as VP for APS. I have been enthusiastic about painting in pastel and acrylic for years. My pastel artworks have been accepted and won multiple awards in local, national and international juried shows. Some of the recent exhibitions and awards are listed below:
Too Young To Drive was awarded the 1st place for Portrait Category in 2023 APS Juried Show
Sunrise from the tent was awarded "BEST OF SHOW" in 2022 APS Juried Show.
Sea Waves painting was awarded "Award of Merit" for 2021 APS Non-Juried Show.
Brother and Sister – had been accepted into CMPS (Central Mass Pastel Society)'s Marks of Distinction 2021 exhibition in 4/2021 and also accepted into PSME Pastels Only 21st International Exhibition in 7/2021, and also accepted into "Make Your Mark! 2021" from Pastel Society of Southern California in 8/2021
The Spring at Senna Hills – had been accepted into the First "Shanghai Pastel" Exhibition in 7/2021
Boy in the Sand – was accepted and won first place in portrait category in Austin Pastel Society Juried Show in 2/2021. It was also accepted in IAPS 2021 Gallery Exhibition that was held at the Zhou B. Gallery in Chicago, Illinois, USA
After the snow – was accepted into SOCIÉTÉ DE PASTEL DE L'EST DU CANADA PASTEL SOCIETY OF EASTERN CANADA and was exhibited in 12/2020
The Light – was accepted into Degas Pastel Society 18th Biennial Exhibition in 10/2020 and won Special Juries Award. This was also accepted into The Art of Pastel 2020 by Pastel Society of Southeast Texas and was exhibited in 11/2020
The Waves has been accepted into the 2020 Great Lakes Pastel Society Online National Exhibition in 7/2020
The Crabs – Won the excellence award in 2nd China Zhuhai International Pastel Competition in 2020
Squirrel on the Stick – Won 3rd place in Chinese New year online exhibition in 2/2019.
Snow Day – Had been accepted into Arkansas Pastel Society National Juried Exhibition Sept 2019 and won animal category first place.